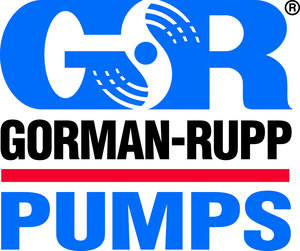 Self Priming Pumps
Ultra V Series® (Engine Driven)
Gorman-Rupp Ultra V Series engine-driven, self-priming centrifugal pumps are designed for heavy-duty solids handling, high-head applications. Excellent for applications where traditional self-priming trash pumps fall short.
Super T Series® (Engine Driven)
Gorman-Rupp's Super T Series self-priming centrifugal pumps are designed to re-prime automatically in a completely open system - without a need for suction or discharge check valves (an optional discharge check and air release valve is only required when pumping against a pressurized system)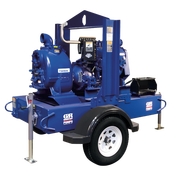 10 Series® (Engine Driven)
Gorman-Rupp 10 Series® pumps are specifically designed for handling solids, corrosive liquids and slurries. They have few moving parts, so maintenance is minimal. If a clog occurs, it can be removed easily through the cover plate opening without the use of any special tools.
80 Series® (Engine Driven)
80 Series® pumps are designed for non-stop workloads. The straight-in-suction design of these high-efficiency pumps guarantees quick, positive self-priming and allows them to operate at high suction levels than most other self-priming centrifugal pumps.
Submersible Pumps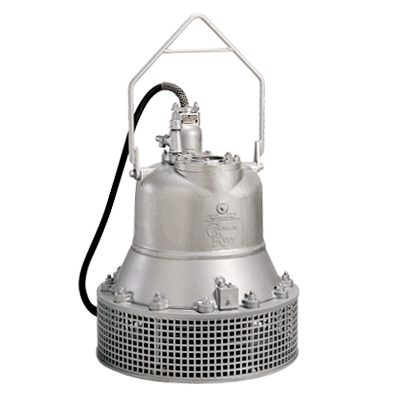 S Series (Widebase Submersible)
Gorman-Rupp Widebase submersible pumps tackle the big jobs. Where large solids are not a problem, these versatile models offer high-head, high-volume operation and stand up to the abuses of the worst conditions.
S Series (Slimline Submersible)
For drilled wells, narrow cofferdams and hard-to-reach places, Gorman-Rupp's Slimline submersible pumps are lighter and easier to handle than their larger Wide base cousins. Gorman-Rupp puts extra protection into the seals, and the impeller is rugged and dependable.
For More Information Visit Their Website
Link: https://www.grpumps.com/