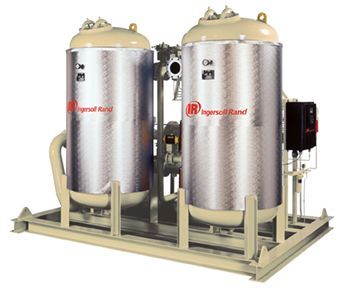 APO Pumps & Compressors is a firm focused on providing solutions to help your company increase its profits.
By utilizing our experience & resources we are able to provide solutions related to your compressed air or pump system that can improve your plant productivity and reliability.
APO is a professional sales, service, & rental organization that has been supplying quality compressed air equipment to industrial users since 1967.
In 1994 we added pumps and related equipment to our product line.
APO is the leading compressed air and pump sales and service organization in the state of Ohio.
Largest electrical & diesel air compressor rental fleet in Ohio. 24 hrs. - 7 days a week.
Two Full Service Branches in: Hudson and Columbus.
Professional support personnel for all your compressed air and pumping needs.
Equipment We Supply:
Air Compressor Systems
Compressed Air Dryers & Filters
Regenerative & Centrifugal Blowers
Portable Air Compressors
Portable Generators & Light Towers
Construction Equipment: Compaction - Pavement Breakers - Rock Drills
End Suction Pumps
Horizontal Split Case Pumps
Vertical Turbine Pumps
Submersible Pumps
ANSI Dimensional Pumps
Air Operated Diaphragm Pumps
Progressive Cavity Pumps
Metering Pumps
Heat Exchangers New & Heat Exchanger Rebuilds
Services For Air Compressors & Pumps:
Field Service Calls
Preventative Maintenance Programs
Parts
Rentals - Electric & Diesel
Rebuilding Services For Air Compressors & Pumps
Application Consulting
Heat Exchanger Rebuilding & Repairs
Technical Services:
Compressed Air System Surveys (Supply Side & Demand Side Studies)
Compressed Air Leak Surveys
Compressed Air Flow & Pressure Surveys
Pump System Surveys
Lubrication Analysis
Vibration Analysis
Laser Aligning Services
Thermography
Expert Installations for Compressed Air & Pumps Systems
Modular Compressed Air System Buildings