Since 1967, APO has built our business on quality service.
24 Hours per Day / 7 Days per Week
Emergency Service Available
45 Years Experience
We have the Knowledge & Resources to solve your Equipment Problems.
We service all manufactures & models (See List Below):
Factory Trained & Certified Service Technicians.
Over 250 Collective Years of Field Service Experience.
General Repairs & Diagnostics
Preventive Maintenance Programs
Complete Rebuilding Services
Extended Warranties
Remote Electronic Monitoring of Customer Equipment
Certified Refrigerated Dryer Technicians
Desiccant Dryer Service
Compressors We Service / Rebuild / Upgrade
Rotary Screw Airends - Both Oil Flooded & Oil Free
Rotary Vane Airends
Centrifugal Compressors
Reciprocating Compressors
Other Services
Heat Exchanger Cleaning, Repairing, & Rebuilding
Installations of Air Compressor & Pump Systems
Manufactures We Service:
Ingersoll-Rand
Atlas-Copco
Sullair
Gardner-Denver
Kaeser
Comp Air
Sullivan Palatek
LeRoi
Quincy
Worthington
Champion
Dispatching Technicians From:
We're the leading air compressor and industrial pump repair service company in the State of Ohio, all our customers in Cleveland, OH, Columbus, OH, Akron, OH and surrounding areas are in capable hands and are happy to work with us to keep their business operations running smoothly.
Cleveland, OH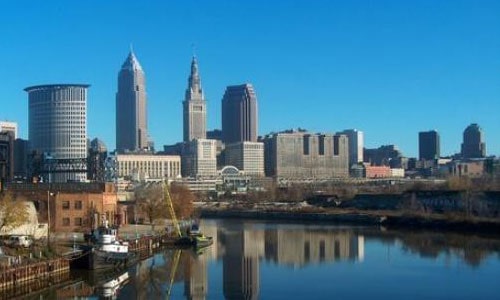 Columbus, OH