Why purchase an Ingersoll Rand centrifugal compressor?
Innovation
We are the world's first certified oil-free centrifugal, which makes us a technology leader in oil-free compressed air. We have the expertise and the unmatched products and service to meet your needs.
Reliability
No matter what the industry or critical application, Ingersoll Rand's centrifugal compressors, set the worldwide standards for reliability, energy efficiency and air quality, while reducing the total life-cycle costs.
Simplicity by Design
Our packaged design makes the compressors easy to install wherever needed, with a single-point air and electrical connection.
A Systematic Approach to Productivity
We bring our customers unmatched experience in designing comprehensive air systems that cover virtually any need.
Global Reach, Local Service
Our worldwide network is ready to support you with innovative and cost-effective service solutions.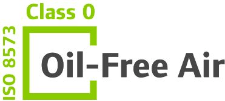 For a complete list of available models from Ingersoll Rand, click here to view the catalog.
For assistance in choosing the best air compressor equipment, parts, or pumps for your specific requirements, please contact us at any of our locations.