Flowserve Pumps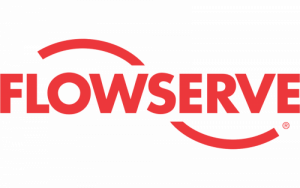 When you're looking for a professional company with a long history of industrial pump development, Flowserve is the company that fits the profile.
Flowserve offers a wide variety of pump models and a diverse range of valve and seal products, with more than 17,500 associates around the world in over 300 locations around the world, you can count on Flowserve to be able to deliver the right flow control solution for your business.
Flowserve manufactures fluid motion control solutions for the world's toughest, most critical applications.
Give us a call today on for more information: (866) 941-7317
Companies worldwide turn to Flowserve to:
Reduce expenses
Minimize risk
Maximize performance
Flowserve's technical expertise enables them to design and implement reliable flow control solutions, to provide you with the right equipment that you can rely on even in the most aggressive production environments.
Common supported industries:
Chemical
Oil & gas
Power
Water
Flowserve is a well-respected brand when it comes to proven reliability, excellent engineering quality, and durability, a manufacturer that knows how to keep up with the growth and production environments for companies that rely on industrial pump solutions in a variety of industries.
Flowserve Pump Products
Overhung Pumps
Between Bearings Pumps
Vertical Pumps
Positive Displacement Pumps
Side Channel
Vacuum Pumps
Nuclear Products
Specialty Products
Flowserve Industrial Pump Repair
With all types of equipment that rely on rotating and moving parts, there is a chance something breaks down or causes your equipment to underperform. When this happens you need a reliable company to help you get your equipment in peak condition again.
Our reliable and professional technicians are dispatched from our offices in Cleveland, OH and Colombus, OH and are able to provide on-site repair services to companies in the whole State of Ohio.
APOPC's clients have chosen to work with us because we have over 50 years of experience working with industrial pumps and compressors and they like us for our fast and reliable service.
Our full range of repair services includes:
Emergency breakdowns
Equipment removal
Installation and start-up
Laser alignment
Performance testing
Fault diagnostics
Troubleshooting
Preventive maintenance agreements for long-term support and in-plant labor contracts
Quality repairs back to factory specifications
Equipment and system upgrades and overhauls
Equipment monitoring and vibration analysis
Equipment service history
Machining: Our full-service machine shop specializes in the fabrication and modification of parts and assemblies to support the needs of our repair facilities and customers.
Modifications:

Re-bowling
Volute repair
Impeller trim
Coupling boring and key slotting
Surface grinding

Rotating equipment repair including pumps, gearboxes, blowers, spindles and more
Custom fabrication, including pump skids
Engineered system solutions
Electrical component repair
Equipment balancing: testing and balancing rotating elements individually or as an assembled unit, increasing the life of your equipment by preventing premature bearing failures and limited shaft deflection
Give us a call today on: (866) 941-7317
Flowserve Pump Maintenance
Our services will help reduce your operating costs and extend the lifecycle of your equipment to the fullest extent, we are committed to maximize the performance of your equipment and minimize your operating costs.
Give us a call today on: (866) 941-7317