Goulds pumps ar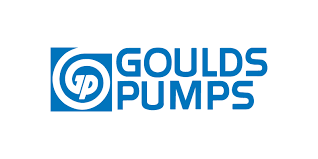 e at the forefront in the industry of industrial pumps, in business for more than 170 years, and known for making digital monitoring a standard feature on every process pump.
It's no wonder Goulds pumps are among the most widely recognized and respected brands in various industries for which they offer industrial pump solutions.
Industries Goulds Support:
Chemical Process
General Industry
Hydrocarbon Processing
Mining & Mineral
Oil & Gas
Petro-Chemical
Power Generation
Pulp & Paper
Water & Wastewater
Goulds Pump Types:
Low Pulse
Overhung Impeller
Fan Pump
Impeller Between Bearing
Submersible
Vertical Suspended Shaft
Employees at Goulds make sure to keep up with rapidly changing developments, and with their advanced high-quality technology,  Goulds's pumps are without question also capable to support your business.
[embed]https://www.youtube.com/embed/WxFAZYbhoJQ[/embed]
Goulds Pumps Repair
We are only a call away to sort out any type of disruption and breakdown for your Goulds industrial pump.
Call (866) 941-7317
APO Pumps & Compressors offers a diverse range of pump and motor repair and industrial pump maintenance services to commercial and industrial clients in the whole State of Ohio.
We can resolve all sorts of repair-related issues in one of our locations in Cleveland, OH or Colombus, OH, or on-site when needed. Our professional pump technicians are capable of getting your pump equipment up and running and in peak condition in no time.
APOPC Offers Repairs For The Following Goulds Pumps:
High Head Pumps
Sump Pumps
Heating Pumps
Dewatering Pumps
Lawn Sprinkler Pumps
Storm Water Pumps
Process Pumps
Waste Water Pumps
Battery Back-Up Pumps
Engine-Driven Pumps
Sewage Pumps
Utility Pumps
Goulds Pumps Parts
Are you looking for a specific part for your Goulds Industrial Pump then look no further, please give us call at (866) 941-7317 today to learn how we can help and have your part shipped the same day and in route to your location.
Flange Kits
Pump Bearing Assemblies
Pump Bodies
Pump Gaskets
Pump Couplers
Pump Flanges
Circulator Pump Hardware Kits
Impellers
Mechanical Seals
Bearings
Key Shafts
Other Pump Parts
APOPC offers a wide range of support for compressed air and industrial pump equipment, serving businesses in Ohio for more than 50 years, you can count on APOPC for personalized engineering support and individual technical assistance where and when needed.
Give us a call today on (866) 941-7317